The Island Epaper | The Island News Paper | The Island epaper (Newspaper) is a one of the leading English Newspaper in Srilanka. Which is published by Upali Newspaper (Pvt) Limited. It was since 1981. This published from capital (Colombo) of Sri Lanka. The daily circulation of this newspaper is 70000 and Its "Sunday Island" is 103000.
The island E-paper The island Newspaper is a English E-Paper in Sri lanka. view The Island e-paper from Sri Lanka.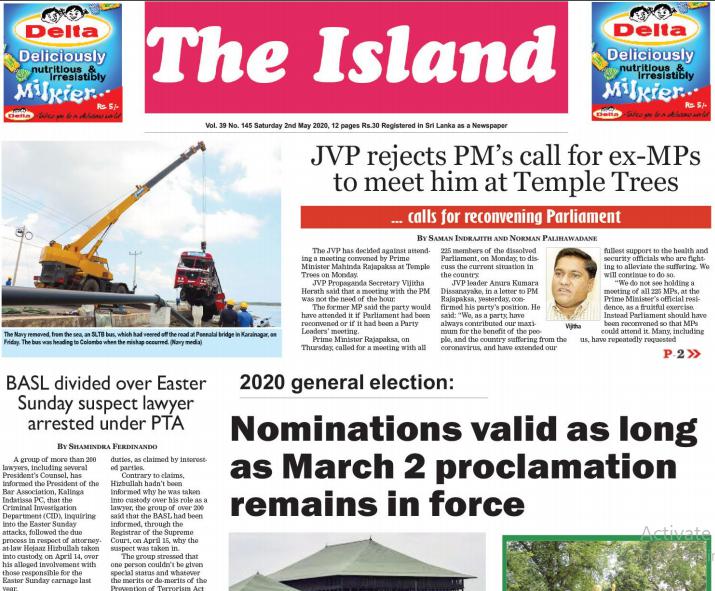 To Read The Island News Paper in PDF Version: View Now
Summary of News Paper
Name: The Island
Language: English
Frequency: Daily
Published by: Upali Newspapers(pvt)Ltd
Established: 1981
Like Also: All News About Sri Lanka / Jaffna News / Colombo News..
Back to Home: Sri Lankan News Paper
By: Tamilpiththan
உங்கள் கருத்துகளை இங்கே பதிக: